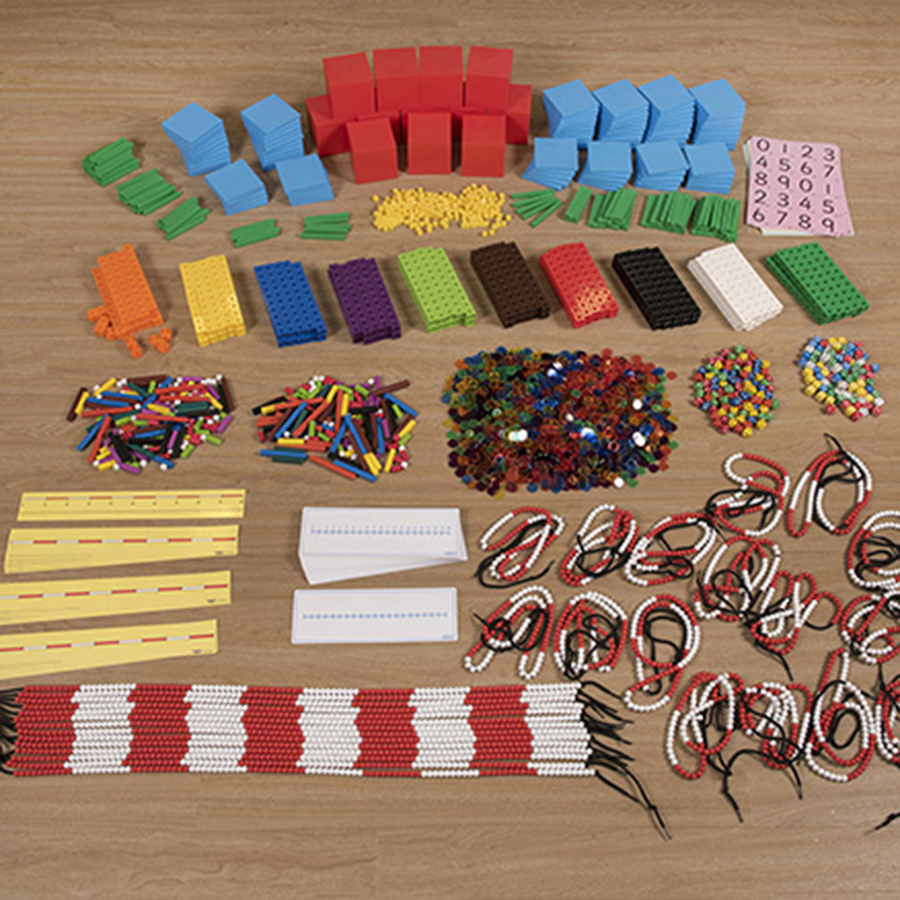 This class kit contains a vast array of concrete manipulatives designed to be used by up to 15 pairs of pupils in the primary classroom.
Set includes:
1 x Digit cards
1 x Snap Cubes (1000pk)
3 x Base Ten Sets
2 x Cuisenaire Rods
2 x Transparent Counters (1000pk)
3 x 0-100 Child's Bead Number Line – 43cm (6pk)
1 x Dry Wipe Double-Sided Number Line Board (30pk)
30 x 100 Bead String
1 x Jar of 100 10 Sided Dice
1 x Jar of 100 Spot Dice
To be in with the chance of winning this set worth over £400, see below for details of how to enter (and please note you must have a UK address – sorry to our overseas readers):
1. Subscribe to our blog for more ideas, inspiration and be the first to hear about our fortnightly giveaways! Then leave a comment on this post at the bottom of the page.
and/or
2. Like our facebook page, share the post and leave a comment on our Facebook post here
3. Follow us on Twitter @tts-group and use #mathsmastery
You can do either one or ALL of the above!
The giveaway will end at 3pm on Friday 11th November 2016. The winner will be chosen at random and the result will be published via this blog and Facebook.
Very best of luck!