5 ways with creative crates…Great for motor skills, collaborative games, language activities and so much more.

Den Building
Is it a house, a hotel or even a hospital? Why not create a mini, enclosed environment? Stack the crates neatly on top of each other to create walls. Drape with multi-textured fabrics and secure with giant pegs for gross and fine motor development.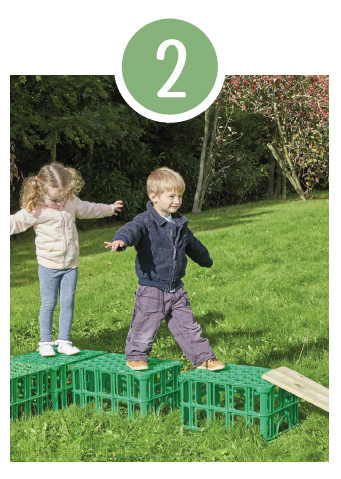 Balancing
The children can line up the crates to create a raised platform, including planks as a way up and down. As these crates are lightweight, children can build their own balance trails. Encourage use of key coordination skills as they navigate their journey.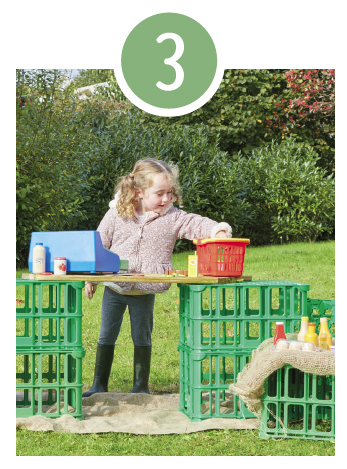 Real Life Scenarios
Will it be a shop, a market stall, a kitchen or even an office? All you need are these versatile crates, your favourite role play accessories and a little imagination.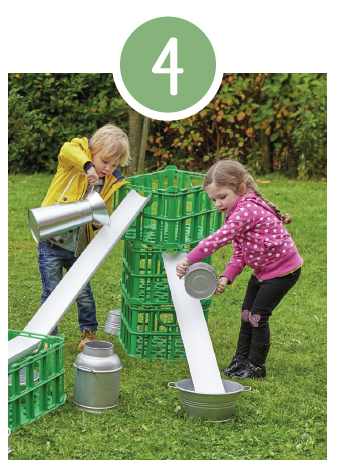 Water channelling
These crates are cleverly designed to hold a section of guttering. The children can engineer their own platforms and water systems, offering great creative and scientific learning opportunities.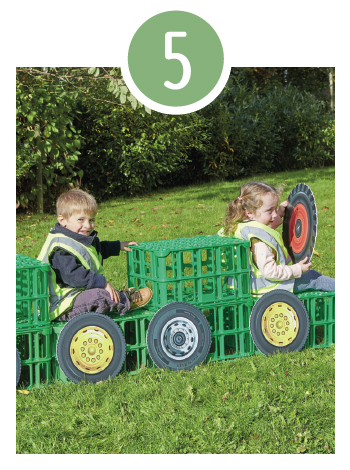 Imaginative transport
Sturdy and strong, these crates can be paired with a variety of accessories to create the ultimate vehicle. Is it a car, a bus, a lorry, or even a tractor?  Add wheels and steering wheels and encourage children to describe their journeys and adventures.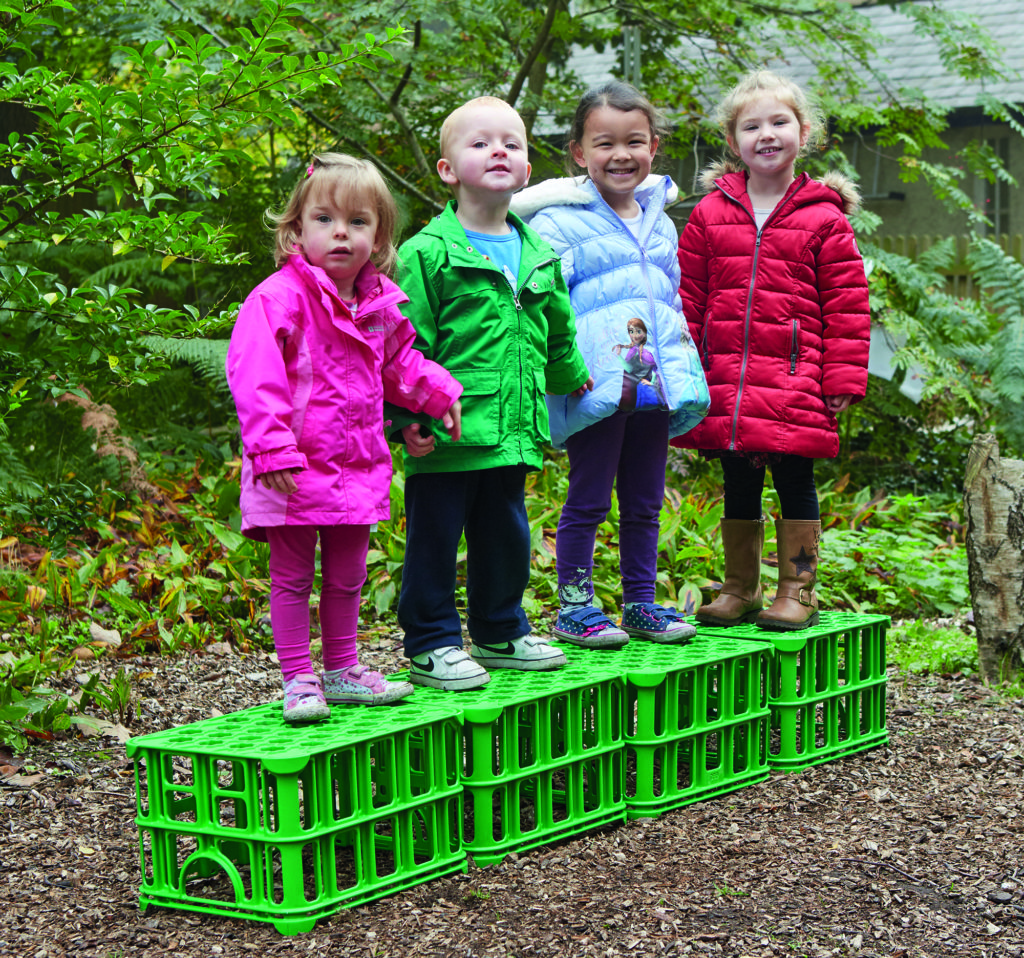 To view our current outdoor catalogue online please use the link below:
View our online Outdoor catalogue