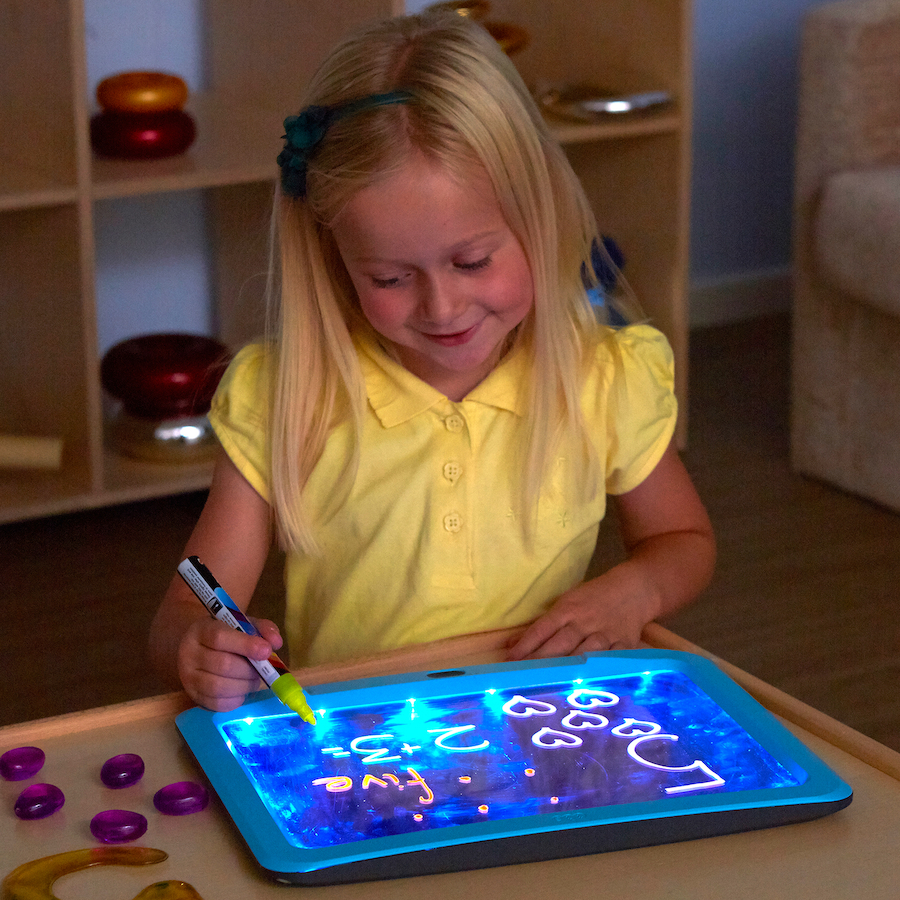 Add extra engagement and appeal to writing. Simply turn the illuminated board on and select a colour.
Encourage even the most reluctant of writers to get involved with our captivating illuminated writing boards. Write, make marks or draw on the wipe-clean surface then press the switch to see it all light up!
Any dry wipe pens are suitable for use with the boards but we recommend fluorescent pens for extra effect; our own brand chalk markers are a great value option! Please note some chalk markers need pumping before use to draw the ink and Uni branded chalk markers have a stronger finish which will require wiping with a damp cloth after use.
To be in with the chance of winning this set worth over £115, see below for details of how to enter. (Please note you must have a UK address – sorry to our overseas readers):
1. Subscribe to our blog for more ideas, inspiration and be the first to hear about our fortnightly giveaways! Then leave a comment on this post at the bottom of the page.
2. Like our @TTSGroupLtd Facebook page and leave a comment on the giveaway post.
and/or
3. Follow us on Twitter @TTS_EarlyYears and use #writingboards
You can do either one or ALL of the above!
The giveaway will end at 3pm on Tuesday 20th June 2017. The winner will be chosen at random and the result will be published via this blog and Facebook.
Very best of luck!