Plan your algorithm on the screen of your device and send it remotely for Bluetooth enabled Blue-Bot to perform right in front of you!
See the components inside Blue-Bot through a clear shell – children can see its buzz!
Use Blue-Bot like a normal Bee-Bot® and program it on the robot itself
Capable of performing 45 degree turns, you can also include repetitions in your algorithm
Blue-Bot is rechargeable and fits on standard Bee-Bot Docking Stations
USB cable is provided for charging
Compatible with iOS, Android, PC and Mac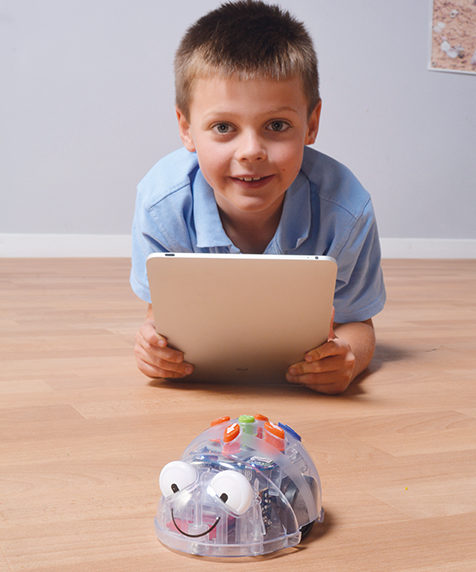 Blue-Bot is a perfect resource for KS1 and KS2.
PLEASE NOTE: Blue-Bot is compatible with any iOS device with version 3.0/4.0+ EDR Bluetooth (e.g. iPad3 and later, iPhone 4s and later). Please check your device specifications to ensure it is compatible.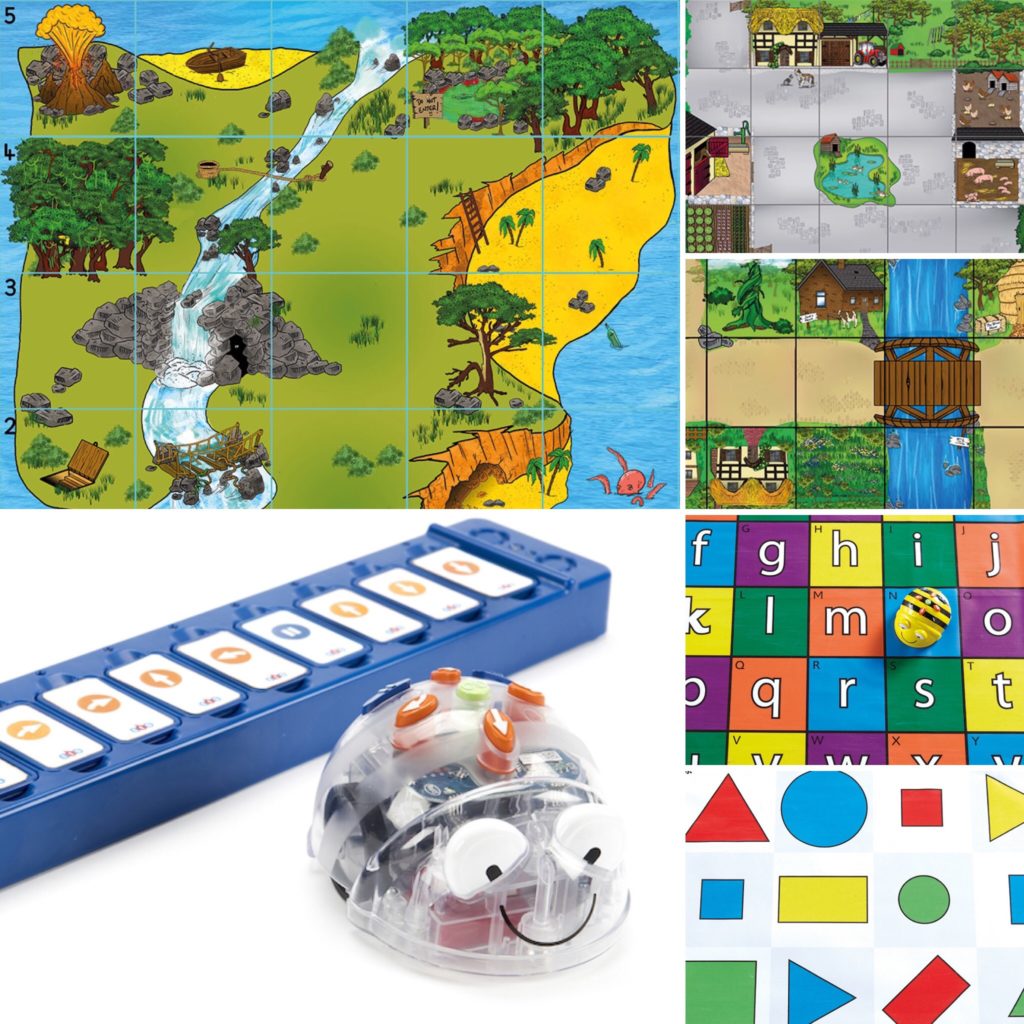 Download the app on iTunes and Google Play to control Blue-Bot, the latest addition to our floor robot family. The app enables you to write an algorithm, send it and then Blue-Bot will follow your instructions. There are numerous features, which make writing algorithms both fun and educational.
To be in with the chance of winning a Blue-Bot,

 see below for details of how to enter
(and please note you must have a UK address – sorry to our overseas readers):
1. Sign up to our blog for more ideas, inspiration and be the first to hear about our fortnightly giveaways! Then leave a comment on this post at the bottom of the page.
and/or
2. Like our facebook page, share the post and leave a comment on our Facebook post here
3. Follow us on Twitter @tts-group and use #blue-bot
You can do either one or ALL of the above!
The giveaway will end at 3pm on Friday 23rd September 2016. The winner will be chosen at random and the result will be published via this blog and Facebook.
Very best of luck!
Take a look at our Programming for Children Pinterest Board: