Blue-Bot's Adventure at Forest School!

Mapplewells Primary and Nursery encourage outdoor learning through weekly Forest School lessons where the children head out in all weathers!
A session was planned with all the essentials required for an outdoor learning adventure:
A hard surface with grid
A few sticks and leaves (although children were encouraged to gather their own)
A small piece of cardboard to use as the base for a den
And a special surprise also came along which really engaged the children…
The children got ready in their waterproofs and wellies and walked down to the forest school area where they met the large version of Blue-Bot hiding among the trees! The children were excited to see such a large robot and instantly wanted to play and interact with him!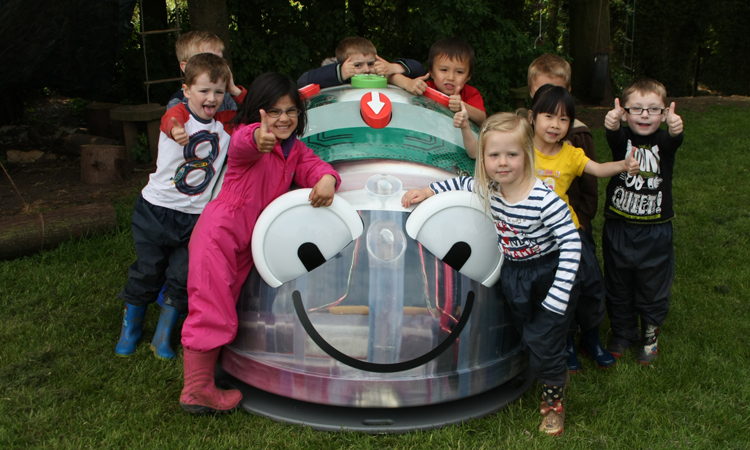 Our expert, Andrew Bush, sat down with the class and explained about Blue-Bot, how he worked and what we were going to do with him. We then split into 3 teams and the children were encouraged to collect sticks and leaves to create a path and a den for the robot to navigate through. Each group had a hard surface with a grid to create their trail.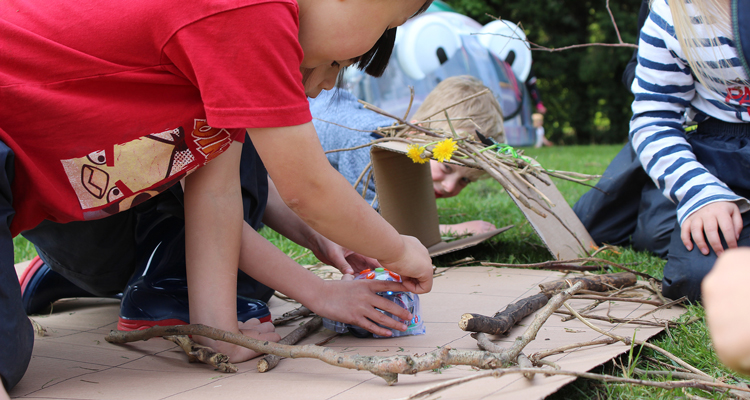 Once the trail and den for Blue-Bot had been made the children tried out different commands; left, right, forward, back and Go! Sending him through their pathways safely back to the cosy den they had made. They even added flowers and small world mini-beasts to their dens.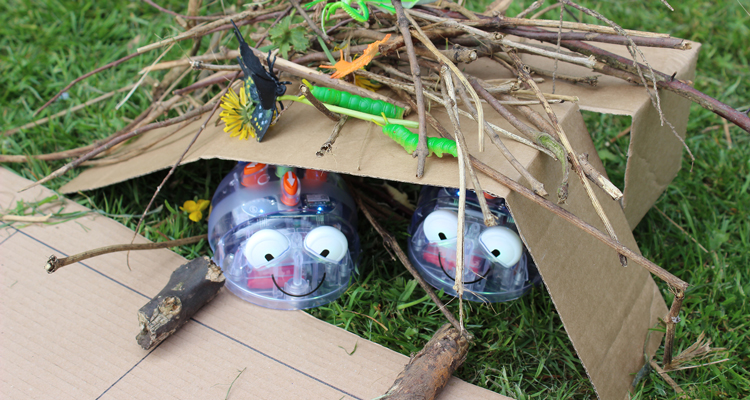 The children loved the outdoor session, meeting Blue-Bot and through play have learnt new programming and coding skills in the process!
It has been a great and exciting experience to promote skills and team building during a Forest School session. Our children have loved it! We are looking forward to carrying out further activities with Blue-Bot at future Forest School sessions and within school.

Miss Christie, Head of Forest Schools, Mapplewells Primary and Nursery.
Key tips for running your own session:
Young children are very excitable, wanting to press the buttons and have a turn. We would recommend small groups at a time so that each child gets a turn at programming and seeing the outcome
Use a solid MDF/Plywood base to build the path and den on so that Blue-Bot has a good surface to move on. He did seem to struggle at times on cardboard. If you don't have green areas, you can always use chalk in the playground to create a path for Blue-Bot
You don't need a Blue-Bot – why not use another programmable floor robot
Blue-Bot App – designed to work across a number of platforms and is a FREE download! Once you open the app on your device, select your Blue-Bot and get programming! The app allows you to select a Bee-Bot mat that you may already have, so you can replicate what's on screen in real life!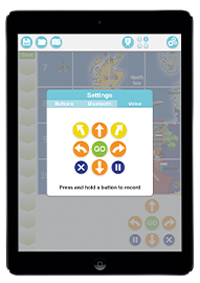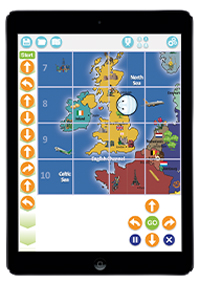 With thanks to the children and Miss Christie from the Mapplewells Primary and Nursery school and the MansfieldChad